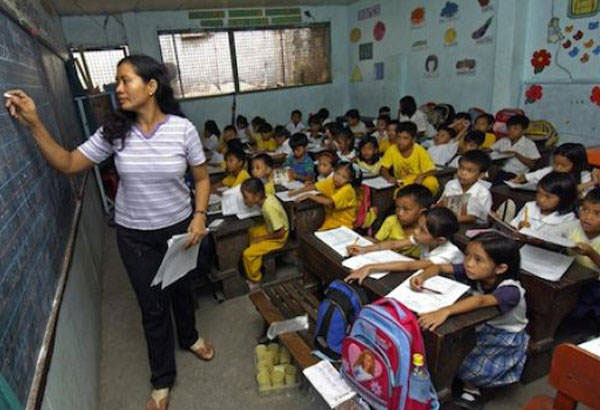 MANILA, Philippines - The Department of Education (DepEd) is set to hire at least hire 40,000 professionals from various fields to teach in the K to 12 program's senior high school next school year, an official said.
DepEd Assistant Secretary Jesus Mateo said at least 40,000 teaching items meant for specialized training will be needed for school year 2016-2017 to address the shortage of competent teachers in public schools.
"For school year 2016-2017, we proposed to create not lower than 40,000 items for our senior high school," Mateo said.

The additional teachers will teach incoming Grade 11 students because there is no enrollment yet for Grade 12 by the next school year, he said.

Mateo also said that the hiring of professionals will still be governed by the Civil Service Commission's rules and regulations.

He, however, pointed out that DepEd can still hire teachers even if they have not passed the licensure examinations, saying it was allowed under the K to 12 law.

Mateo said that aside from a bachelor's degree, professionals and experts applying for teachers should have the necessary skills and competencies in accordance with the specialization.
He added that the salary range for the permanent teachers starts at P19,000 a month.
"For the part-timers, salary will depend on their experience and qualification," Mateo said.

Mateo noted that the agency will also hire an additional 25,000 teachers for kindergarten and Grade 10 students for the next school year.